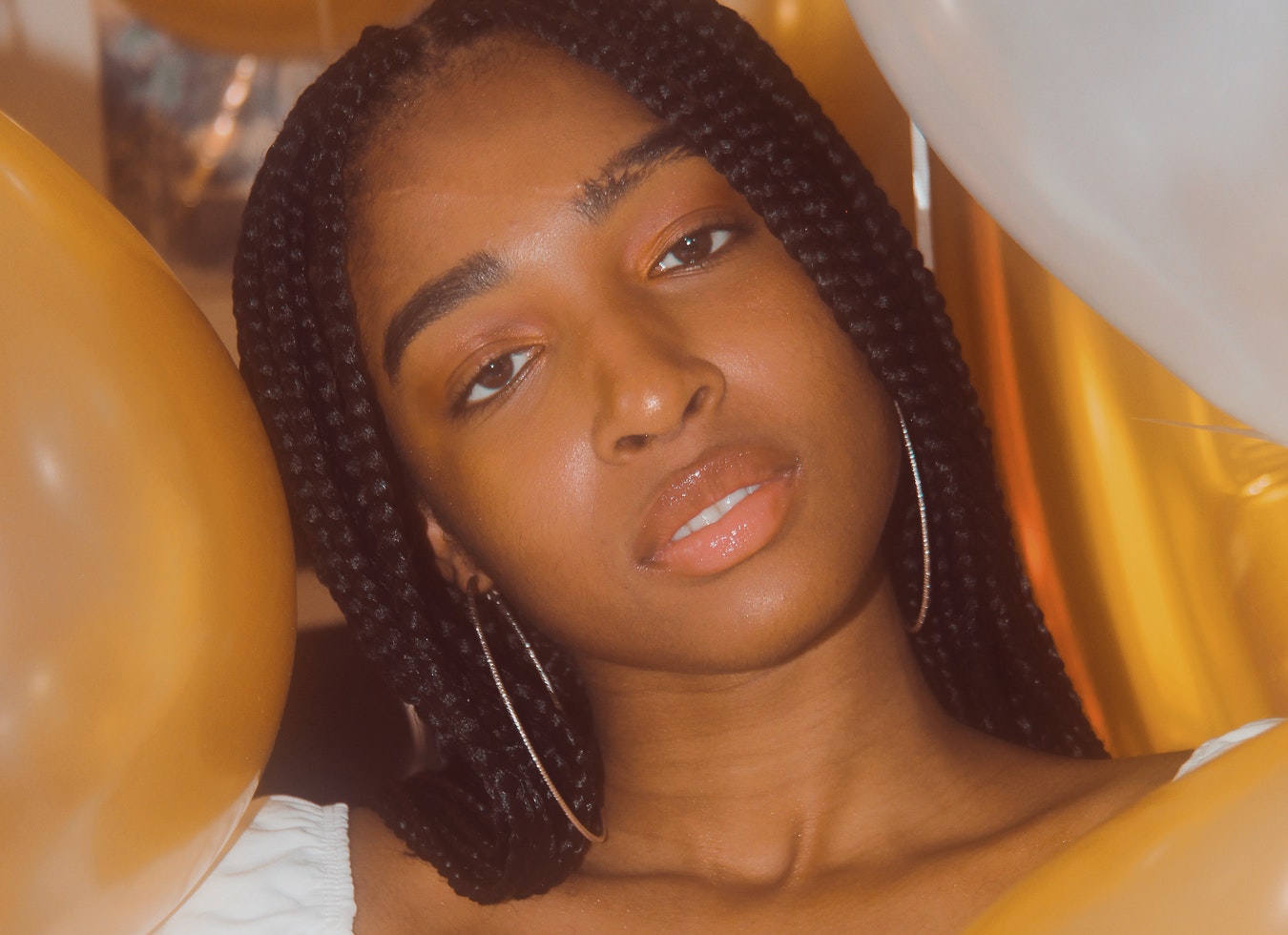 They were 17. They were all one semester away from graduation, and they were on the edge of losing it all.
Brandon was a genius. He had aspirations of going to college. You know the cliché. College was supposed to be his way out of the hood, he was supposed to find his dream girl there, and the two of them were supposed to ride off into the sunset and live happily ever after. Teachers got his hopes up with all of their talk of scholarships, but the truth slapped Brandon across the face. Brandon was so poor that the best scholarship wasn't enough for him.
Tyler had a good life. He was the captain of the football team. He was the only boy on the block whose parents were still together, but Tyler was mad greedy. He would never be happy if he didn't have enough money to live like a superstar, and he found alternative ways to get his hands on lump sums of cash.
Avi was starving. Her daddy was in prison. Her momma was on chemo. Her siblings needed to eat.
Dominique had everything Avi didn't. Her gift for her sixteenth birthday was a silver convertible Benz. She lived in Hyde Park. Her mother never worked a day in her life and neither had she. Her father was the President of the biggest bank in Chi town. She was best friends with Asia, the most popular girl in the most exclusive prep school in the city. Dominique was on track to be valedictorian of her class, and she already had a full ride scholarship to the school of her choice.
Looks can be deceiving. Dominique's parents were both strung out on dope. That's why her Dad lost his job. She had been pretty good at keeping the bills paid, but she started dipping into her parents' savings accounts, and even those were running low. Her parents brought new meaning to the word savage when she told them there wasn't enough money to support their habit. Asia, that best friend of her's, was nothing but a user. Dominique was one of the goofiest girls in high school, but she was barely tolerated by the "it" crowd because Asia dragged her in.
It was Tyler's idea.You know that friend always hustlin' for some money. Brandon was too weak to say no, and Avi was too desperate to pass up on "the opportunity," as Tyler called it.
Tyler's car was parked in front of the apartment building that both of his friends lived in. He sent a text message.
C'mon G lets slide to this crib.
For these friends time moved in a blur as they drove to Hyde Park to do something they had never done before.
Meanwhile Dominique finally grew a backbone and told Asia that she wasn't going to help her cheat on tests, writer her papers, or do her homework for her anymore.
"I thought you was my G! I thought you was my ride or die bestie! Bitch, you betta watch ya back," Asia exploded into a fit of entitled rage.
It would have been easy to shake it off if anyone but Asia made that kind of threat, but there were rumors about Asia's family, and Dominique had spent enough weekends at her house to believe there had to be some truth to them. After all, Asia's dad had been shot, and the jury was still out on who shot him and why.
Later that night Avi was scared out of her mind.
"Tyler, are you sure you know these numbers?" She asked as she literally shook.
"Avi! on my momma! Do it!" Tyler had always been nauseatingly sure of himself.
"G, if you're wrong, we all going to prison." Brandon only added more tension.
Avi suddenly got a burst of courage. Inside Dominique's house Avi's  fingers flew over a keypad, and a locked room opened. With a gun in her hand, she was ready to commit a crime.
No one was expecting to find a crying teen girl with her hands and feet tied to a chair in a makeshift cell.
"Please, just kill me now," She yelled with tears pouring down her cheeks.
"Why would we do that?" Tyler asked the question with a gun in his hand. He seemed to have forgotten where he was and what he was doing.
"Somebody put me here, and you have guns. Please just make it fast," the girl pleaded.
Tyler, Brandon, and Avi were robbing a house for the first time in their lives, but they were not murderers. They were not kidnappers. They were not going to hurt that girl but they were beyond curious as to why she was tied up in Dominique's house.
Dominique was walking home from the mall when she got an unexpected phone call from Miles , Asia's older brother.
"Dominique, where are you?" He was screaming at the top of his lungs.
"I'm on my way home. Why are you screaming?"
"Do. Not. Go. Home."
"Why not?"
"Come to my house, and I'll explain everything."
"Your parents were trying to sell you and another girl for drugs."
"My parents would never try to sell me!"
"Your parents are crackheads, Dom! They will do anything to get what they want."
"How do you know that?"
"My dad used to sell it to them."
"I don't believe you! You're Asia's brother. You're just trying to get me back for standing up to your crazy ass sister."
"Dominique! I don't want to see anything happen to you. I'm telling the truth. Please come to my house. People are looking for you!"